"When nations grow old, the arts grow cold and commerce settles on every tree."
— William Blake.
Department Of Commerce
Commerce Department
The department of commerce, with the establishment of Gurudas College of Commerce was granted affiliation by the University of Calcutta on 21.08.1968 for B.Com Pass Course only. Afterwards the college entrusted with the responsibility to run 10+2 courses (Higher Secondary) on Commerce only. At the beginning it was propelled in the evening time with some part time Teachers for encouraging the local pupil to encourage and enable them to complete their 10+2 course as well as graduation and work side by side. However, from the academic session 1997-98 it has started to enrol students for Honours Department. Subsequently about the academic year 2003-04, the University of Calcutta has allowed the college to open Honours for Marketing.  There are full time, part time, and guest teachers who are collectively initiating the process of enriching the department and students as well.The academic and psychological counselling is provided to students intermittently in and outside the class room.
Library Facility :
With the facility of central Library of the college.
Department /Seminar Library also offers its students some reference books from the departmental book-club.
Course Details
UG- Semester Wise Three years B.A Honours Course (Under CBCS, University of Calcutta)
Three Years B.A. Honours Course(1+1+1) ,University of Calcutta
Syllabus
Head of Dept :
Name: DR. Prasanta Kumar Dey Designation: Associate Professor M.Com., M.Phil., Ph.D. , ICWAI(Inter) Contact No: 9232755692 Email: prasanta1865@gmail.com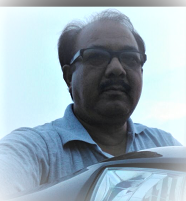 Click Here To View Profile
Name
Dr. Prasanta Kumar Dey (HOD)
Designation
Associate Professor.
Qualification
M.Com., M.Phil., Ph.D. , ICWAI (Inter)
Contact No
9232755692
E-mail id
prasanta1865@gmail.com
View Profile
Name
Monimoy Chakrabarti
Designation
Assistant Professor
Qualification
M Com, B Ed, CMA
Contact No
9474018662
Email Id
monimoy.chakra@gmail.com
Website:
View Profile
Name
Dr.Arunabha Sinha
Designation
SACT-I
M.Com., Ph.D.
Contact No
9836404015
Email Id
arunabha.sinha72@gmail.com
View Profile
Name
Piyali Saha Mandal
Designation
SACT-II
Qualification
M.Com.
Contact No
9830537992
Email Id
piyash_piya@yahoo.co.in
View Profile
Name
Pritha Gayen Dutta
Designation
SACTT-II
Qualification
M.Com.
Contact No
9433847182
Email Id
prithagayen@yahoo.co.in
View Profile
Name
Pallav Kumar Saha Chowdhury
Designation
SACT-I
Qualification
M.Com. M.Phil. UGC NET (JRF& Lectureship) Pursuing Ph.D.  On Public private Partnership under Calcutta University
Contact No
7059908119
Email Id
pallav.kscy@gmail.com
View Profile
Name
Subhamita Ram
Designation
SACT-II
Qualification
M.Com. (CU); ICAI(Inter)
Contact No
9874430158
Email Id
subhamitaram@gmail.com
View Profile
Infrastucture
The department has its own separate classroom .
students are given notes/synopsis at end of  each class.
Sometime faculties use ICT ( Projector ) for their class lectures in the Seminar /Projector room of the college.
Updated soon
Presently students can access Google Classroom Study Material with the various doc, pdf, ppt & youtube/video links. Further updates reflect here.
Previous Question :
Updated Link( At Library Section )