"There are decades where nothing happens, and there are weeks where decades happen."
— Vladimir Lenin.
Department Of Political Science
Political Science Department

The Department began her journey from the year 2009. It offers B.A Honours and B.A General Course respectively under CBCS curriculum.The mission and objective of the Department is to deliver quality education which empowers, motivates and mobilizes the students for better healthy and mental awareness. The faculty is dedicated and determined to encourage students by making them participate in various co-curricular activities. Prof Dipannita Sanyal, Assistant Professor, is the Head of the Department since March 2019.Preparing students to opt for various competitive examinations.Motivating them for higher education.Encouraging them to participate in sports for their physical wellness.Help them to participate in different student seminars and other social events and activities.Counseling them to boost their confidence and channelizing them for self-endowment.
Library Facility :
With the facility of central Library of the college.
Department /Seminar Library also offers its students some reference books from the departmental book-club.
Course Details
UG- Semester Wise Three years B.A Honours Course (Under CBCS, University of Calcutta)
Three Years B.A. Honours Course(1+1+1) ,University of Calcutta
Syllabus
Head of Dept :
Name: Prof. Dipannita Sanyal
Designation: Assistant Professor, M.A Ph.D. (Persuing)
Contact No: 9903572075
Email: danbrown_2007kutushe@yahoo.co.in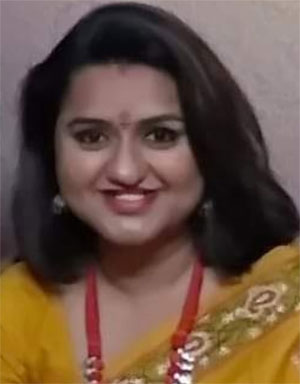 Name
Prof. Dipannita Sanyal
Designation
Assistant Professor
Qualification
M.A, Ph.D. ( Pursuing )
Contact no.
9903572075
E-mail id
danbrown_2007kutushe@yahoo.co.in
View Profile
Name
Prof. Sumita Debnath
Designation
SACT-II
Qualification
M.A
Contact no.
9062016176
E-mail Id
debnathsumita90@gmail.com
View Profile
Name
Prof. Mithu Nandy
Designation
SACT-II
Qualification
MA,M.Phil
E-mail Id
m.nandipaul@gmail.com
Contact no
9163477757
View Profile
Name
Prof. Sobhona Mukhopadhyay
Designation
SACT-II
Qualification
M.A., B.Ed.
Contact no
9830645794
Email ID
mukherjeesobhana@gmail.com
View Profile
Infrastucture
The department has its own separate classroom .
students are given notes/synopsis at end of  each class.
Sometime faculties use ICT ( Projector ) for their class lectures in the Seminar /Projector room of the college.
Activities :
Periodical conduct of Class Test and encouraging them to develop the cult of "power of expression" amongst students.
Conduction of Special Lectures by various dignitaries to boost up their knowledge.
Use of ICT method is widely practiced to enhance teaching-learning ability.
Publishing Wall Magazine to showcase their talent and beliefs.
Facilitation of Parent-Teacher Meeting to ensure updating of their progress.
Remedial classes for slow learners so that they may not feel left out academically.
Encouraging student team work for create general awareness.
updated soon
Presently students can access Google Classroom Study Material with the various doc, pdf, ppt & youtube/video links. Further updates reflect here.
Previous Question :
| | | | | | |
| --- | --- | --- | --- | --- | --- |
| ODD SEM 2021 | BA(H) | Sem 5 | Polsc | CC12 | Download |
| ODD SEM 2021 | BA(H) | Sem 5 | Polsc | CC11 | Download |
| ODD SEM 2021 | BA(H) | Sem3 | Polsc | CC6 | Download |
| ODD SEM 2021 | BA(H) | Sem3 | Polsc | CC5 | Download |
| ODD SEM 2021 | BA(H) | Sem3 | Polsc | CC7 | Download |
| ODD SEM 2021 | BA(H) | Sem 5 | Polsc | SEC B2 | Download |
| ODD SEM 2021 | BA(G) | Sem 5 | Polsc | DSE A2 | Download |
| ODD SEM 2021 | BA(G) | Sem 5 | Polsc | SEC A2 | Download |
| ODD SEM 2021 | BA(G) | Sem3 | Polsc | SEC A2 | Download |
| ODD SEM 2021 | BA(H) | Sem3 | Polsc | SEC A2 | Download |
| ODD SEM 2021 | BA(G) | Sem3 | Polsc | CC3/GE3 | Download |
| ODD SEM 2021 | BA(H) | Sem 1 | Polsc | CC1 | Download |
| ODD SEM 2021 | BA(H) | Sem 1 | Polsc | CC2 | Download |
| ODD SEM 2021 | BA(G) | Sem 1 | Polsc | CC1/GE1 | Download |