"Language is wine upon the lips."
– Virginia Woolf.
Department Of English
English Department

The Department of English of Sir Gurudas Mahavidyalaya has an intake capacity of 82 students with a teaching staff of two Asst. Professors; one Govt. approved lecturer and three guest lecturers. The department puts special emphasis on active academic engagement on the part of teachers as well as students. It conducts seminars, special lectures, film-screenings and discussions on a regular basis. The faculty of the department are engaged in various research activities. Students' feedback are sought regularly and their progress is monitored both on the departmental as well as institutional level.
Library Facility :
With the facility of central Library of the college.
Department /Seminar Library also offers its students some reference books from the departmental book-club.
Course Details
UG- Semester Wise Three years B.A Honours Course (Under CBCS, University of Calcutta)
Three Years B.A. Honours Course(1+1+1) ,University of Calcutta
Syllabus
Head of Dept :
Name : DR. PARAMITA HALDER Designation: Associate Professor , MA,  Ph. D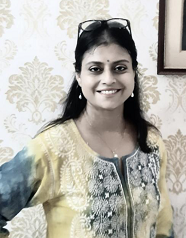 View Profile
Name
Dr. Paramita   Halder
Designation
Assistant Professor, (HOD)
Qualification
Ph.D
Contact No
9830638673
Email ID
halderparamita@gmail.com
View Profile
Name
Dr. Shinjini Basu
Designation
Assistant Professor
Qualification
Ph.D
Contact No
8017223898
Email ID
shintin84@gmail.com
View Profile
Name
Dr. Prashanta Ghosal
Designation
SACT-I
Qualification
M.Phil, PhD
Contact No
9903405037
Email ID
ghoshal.prasanta12@gmail.com
View Profile
Name
Farid Mondal
Designation
SACT-I
Qualification
MA
Contact No
Email ID
View Profile
Infrastucture
The department has its own separate classroom .
Sometime faculties use ICT ( Projector ) for their class lectures in the Seminar /Projector room of the college.
Activities :
UGC sponsored National Level Seminar.
Special Lectures by resource persons
Audio-visual classes.
Remedial Classes.
To built up a departmental library.
To prepare a archive of digital class notes for the students.
To procure of good number of little magazine.
Class room space specially for the GENL course has to be increased.
To initiate a departmental journal.
To improve the collection of the departmental library and to provide the students with more e-assistance.
To bring in more audio-visual learning material. If possible to create a separate collection of such material within the departmental library.
Presently students can access Google Classroom Study Material with the various doc, pdf, ppt & youtube/video links. Further updates reflect here.
Previous Question :
Updated Link( At Library Section )
| | | | | | |
| --- | --- | --- | --- | --- | --- |
| ODD SEM 2021 | BA(H) | Sem3 | Eng | CC5 | Download |
| ODD SEM 2021 | BA(H) | Sem3 | Eng | CC6 | Download |
| ODD SEM 2021 | BA(H) | Sem3 | Eng | CC7 | Download |
| ODD SEM 2021 | BA(H) | Sem 5 | Eng | CC11 | Download |
| ODD SEM 2021 | BA(H) | Sem 5 | Eng | CC12 | Download |
| ODD SEM 2021 | BA(H) | Sem 5 | Eng | DSE A1 | Download |
| ODD SEM 2021 | BA(H) | Sem 5 | Eng | DSE A2 | Download |
| ODD SEM 2021 | BA(G) | Sem 5 | Eng | DSE A1 | Download |
| ODD SEM 2021 | BA(G) | Sem 5 | Eng | DSE A2 | Download |
| ODD SEM 2021 | BA(H) | Sem3 | Eng | SEC A2 | Download |
| ODD SEM 2021 | BA(H) | Sem3 | Eng | SEC A1 | Download |
| ODD SEM 2021 | BA(G) | Sem3 | Eng | LCC | Download |
| ODD SEM 2021 | BA(G) | Sem 5 | Eng | LCC | Download |
| ODD SEM 2021 | BA(G) | Sem 5 | Eng | SEC A2 | Download |
| ODD SEM 2021 | BA(H) | Sem 1 | Eng | CC1 | Download |
| ODD SEM 2021 | BA(H) | Sem 1 | Eng | CC2 | Download |
| ODD SEM 2021 | BA(G) | Sem 1 | Eng | CC1/GE1 | Download |
| ODD SEM 2021 | BA(H) | Sem 1 | Eng | AECC1 | Download |