"There is a geometry in the humming of the string, there is a music in the spacing of the spheres"
― Pythagorus

Depratment Of Mathematics
Mathematics Department
In Sir Gurudas Mahavidyalaya, the Department of Mathematics was established in 2005 under the University of Calcutta. At that time, the subject was introduced as General Subject and in 2014 onwards it was taught as both Honours and General respectively. About Twenty Five(25) Honours students are admitted in the 1st year degree course each year. The teachers of the department possess good relation with the students and also among themselves. Students are taught with utmost care and sincerity. Tutorial classes, Class tests, Student seminars, Quiz Contest, Departmental tour/picnic and Departmental seminars are conducted for upliftment of the academic and cultural knowledge of the students. Department has separate Computer lab with internet connectivity .
Our department strives to:
Provide a current, comprehensive, and collaborative student-centered learning environment for Mathematics and professional values associated with the discipline
Advance a client-centered environment that addresses the computing needs of students, the profession, and community at large
Prepare students for professional careers or advanced studies in Mathematics
Pursue opportunities for faculty and students to contribute to interdisciplinary efforts
Promote the discovery, dissemination and application of computing knowledge
Foster personal and professional growth for all students and faculty
The Department of Mathematics will continue to be the department of choice for students seeking high-quality graduate degree programs in Mathematics. The Department will be recognized across the nation and the global community for education that produces diverse and versatile professionals. Graduates from our department will be able to:
Conceptualize, analyze, design, implement, and evaluate a computerized solution to a real life problem using appropriate tools;
Work effectively as a team member;
Enter a professional mathematics position or enter an appropriate graduate program;
Communicate effectively through speaking, writing, and the use of presentation tools;
Adapt to technological changes and innovations in the discipline.Be aware of ethical and societal concerns relating to mathematics in society and to be able to apply this knowledge in the conduct of their careers.
Within last two year some of our students placed in some good place – Sanyawa Koner(Math (H), IISER TVM, JEM AIR 777), Suryendu Pan (Math(H) TCS),(Chatan Shaw,Computer Sc, TCS), Deep Sikha  Ganguly (Bsc (G), Wipro) and many more.
We are proud of our department.
Students' Participation:
1. Madhava Mathematics Competition
2. NBHM Funded Mini-MTTS workshop
3. Aryabhatta Mathematics Competition
4. ISRO Space exhibition
5. Inter-College Poster Presentation Competitions,
6. Inter-College Mathematical Quiz Competitions
7. State and National level Seminars
Course Details
BSc(H) & BSc(G)
Syllabus :
https://www.caluniv.ac.in/CBCS/cbcs.html
Head of Dept :
Name: Dr. Shubhankar Saha
Designation: SACT-I
Contact No: 8100318383
Email Id: mathdept@sirgurudasmahavidyalaya.ac.in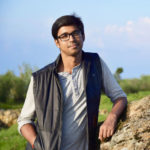 View Profile
Name
Prof. Shubhankar Saha
Designation
Assistant Professor
Qualification
M.Sc.,Ph.D
Contact No
8100318383
E-mail id
math_ss@sirgurudasmahavidyalaya.ac.in
Website
Click Here
View Profile
Separate Department,
Classrooms, one computer laboratory,
Space Available: 900 sq. ft.
Books in departmental library : more than 350 including texts and reference books,
Five computers with internet facilities,
Notice & white board and intercom facilities,
Wall Magazine.
Updated Soon
Presently students can access Google Classroom Study Material with the various doc, pdf, ppt & youtube/video links.
Further updates reflect here.
Previous Question :
Updated Link( At Library Section )
| | | | | | |
| --- | --- | --- | --- | --- | --- |
| ODD SEM 2021 | BSC(H) | Sem2 | Math | CC3 | Download |
| ODD SEM 2021 | BSC(H) | Sem2 | Math | CC4 | Download |
| ODD SEM 2021 | BSc(G) | Sem2 | Math | CC2/GE2 | Download |
| ODD SEM 2021 | BSC(H) | Sem3 | Math | CC5 | Download |
| ODD SEM 2021 | BSC(H) | Sem 5 | Math | CC11 | Download |
| ODD SEM 2021 | BSC(H) | Sem3 | Math | CC6 | Download |
| ODD SEM 2021 | BSC(H) | Sem 5 | Math | CC12 | Download |
| ODD SEM 2021 | BSC(H) | Sem3 | Math | CC7 | Download |
| ODD SEM 2021 | BSC(H) | Sem 5 | Math | DSE A3 | Download |
| ODD SEM 2021 | BSC(H) | Sem 5 | Math | DSE A2 | Download |
| ODD SEM 2021 | BSC(H) | Sem 5 | Math | DSE B3 | Download |
| ODD SEM 2021 | BSC(H) | Sem 1 | Math | CC1 | Download |
| ODD SEM 2021 | BSC(H) | Sem 1 | Math | CC2 | Download |
| ODD SEM 2021 | BSc(G) | Sem 1 | Math | CC1/GE1 | Download |
| ODD SEM 2021 | BSc(G) | Sem3 | Math | CC3/GE3 | Download |
| ODD SEM 2021 | BSc(G) | Sem 5 | Math | DSE A1 | Download |
| ODD SEM 2021 | BSc(G) | Sem 5 | Math | DSE A2 | Download |
| ODD SEM 2021 | BSC(H) | Sem3 | Math | SEC A1 | Download |
| ODD SEM 2021 | BSc(G) | Sem3 | Math | SEC A1 | Download |
| ODD SEM 2021 | BSC(H) | Sem 5 | Math | DSE A1 | Download |
| ODD SEM 2021 | BSc(G) | Sem 5 | Math | DSE A1 | Download |