"Physics is the universe's operating system."
— Steven R Garman
Department Of Physics
Physics Department

In Sir Gurudas Mahavidyalaya, the Department of Physics was established in 2009 under the University of Calcutta. Department offers both BSc. Honours and General. The teachers of the department possess good relation with the students and also among themselves. Students are taught with utmost care and sincerity. Tutorial classes, Class tests, Student seminars, Quiz contests, Departmental tours/picnic and Departmental seminars are conducted for the upliftment of the academic and cultural knowledge of the students.
Library Facility :
Have the facility of central Library of the college.
Department /Seminar Library also offers its students some reference books from the departmental book-club.
Course Details
UG- Semester Wise Three years B.Sc Honours + General Course (Under CBCS, University of Calcutta)
Syllabus
Head of Dept :
View Profile
Dr.. Sangita Dey Sarkar Designation: Assistant Professor, M.Sc., PhD Contact No: 9903618456 Email: phy_sds@sirgurudasmahavidyalaya.ac.in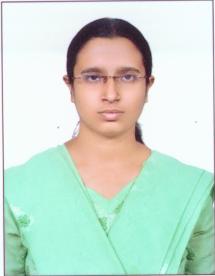 View Profile
Name
Dr.. Sangita Dey Sarkar
Qualification
M.Sc.,BED , NET Qualified
Designation
Assistant Professor
E-mail id
phy_sds@gmail.com
Contact No
9903618456
Specialization
Theoretical Solid State Physics
Name
Dr. Minakshi Goswami
Qualification
M.Sc., Ph.D.
Designation
SACT-I
Contact No
9831369800
E-mail id
minakshi.goswami.sgm@gmail.com
Specialization
Solid State Physics
View Profile
Name
Sri. Sibnath Guchhait
Qualification
M.Sc. BED
Designation
SACT-II
E-mail id
phy_sg@sirgurudasmahavidyalaya.ac.in
Specialization
Electronics
Contact No
8927390620
View Profile
Infrastucture
Department has separate well equipped lab with internet connectivity .
2 Dedicated Classrooms, one computer laboratory With Internet Facility.
ICT based Teaching Learning aid.
Activities :
Seminar/ Workshop
Special Lectures by resource persons
Audio-visual classes.
Remedial Classes for week Students.
Presently students can access Google Classroom Study Material with the various doc, pdf, ppt & youtube/video links. Further updates reflect here.
| | | | | | |
| --- | --- | --- | --- | --- | --- |
| ODD SEM 2021 | BSC(H) | Sem3 | Phy | CC6 | Download |
| ODD SEM 2021 | BSC(H) | Sem 5 | Phy | CC12 | Download |
| ODD SEM 2021 | BSC(H) | Sem 5 | Phy | CC11 | Download |
| ODD SEM 2021 | BSC(H) | Sem3 | Phy | CC5 | Download |
| ODD SEM 2021 | BSC(H) | Sem3 | Phy | CC7 | Download |
| ODD SEM 2021 | BSC(H) | Sem 5 | Phy | DSE A1 | Download |
| ODD SEM 2021 | BSC(H) | Sem 5 | Phy | DSE A2 | Download |
| ODD SEM 2021 | BSC(H) | Sem 5 | Phy | DSE A1 | Download |
| ODD SEM 2021 | BSC(H) | Sem 5 | Phy | DSE B2 | Download |
| ODD SEM 2021 | BSC(H) | Sem 5 | Phy | DSE B1 | Download |
| ODD SEM 2021 | BSC(H) | Sem 5 | Phy | DSE A2 | Download |
| ODD SEM 2021 | BSc(G) | Sem 5 | Phy | DSE A1 | Download |
| ODD SEM 2021 | BSC(H) | Sem3 | Phy | SEC A2 | Download |
| ODD SEM 2021 | BSC(H) | Sem 5 | Phy | SEC A2 | Download |
| ODD SEM 2021 | BSC(H) | Sem3 | Phy | CC3/GE3 | Download |
| ODD SEM 2021 | BSC(H) | Sem 1 | Phy | CC2 | Download |
| ODD SEM 2021 | BSc(G) | Sem 1 | Phy | CC1/GE1 | Download |
| ODD SEM 2021 | BSC(H) | Sem 1 | Phy | CC1 | Download |