"শিক্ষার শেকড়ের স্বাদ তেঁতো হলেও এর ফল মিষ্টি "- এরিস্টটল
"আমরা যতই অধ্যয়ন করি ততই আমাদের অজ্ঞানতাকে আবিষ্কার করি "- শেলী
"নিজের অজ্ঞতা সম্বন্ধে অজ্ঞানতার মতঅজ্ঞান আর তো কিছু নাই" – রবীন্দ্রনাথ ঠাকুর
Bengali

The department of Bengali started its journey initially as a compulsory language in this college, as earlier it was associated with a commerce college. Slowly years passed by and the department was empowered with General course and finally with Honours by the Dept. of Higher Education, Govt. of West Bengal. Honours in Bengali started in the college from the very early days of foundation of Sir Gurudas Mahavidyalaya. The department always maintains a healthy balance between teacher student-relation and always enhance the students for the participation of various cultural activities of the college.
Infrastucture :
The department has its own separate classroom .
students are given notes/synopsis at end of  each class.
Sometime faculties use ICT ( Projector ) for their class lectures in the Seminar /Projector room of the college.
Library Facility:
With the facility of central Library of the college, department also offers its students some reference books from the departmental book-club.
Future Plan:
Enrichment of departmental library
More ICT class lecture with a separate AV room.
Organise a National Level Seminar with more state level seminars on different literary issues.
More cultural activities inside the department.
Establish a permanent exhibition on history of Bengali Literature within the class room.
Establishment of Audio Visual Library of Bengali Literature and Culture.
Publish a Departmental Academic Journal.
Course Details
UG- Semester Wise Three years B.A Honours Course (Under CBCS, University of Calcutta)
Three Years B.A. Honours Course(1+1+1) ,University of Calcutta
Syllabus
Head Of The Department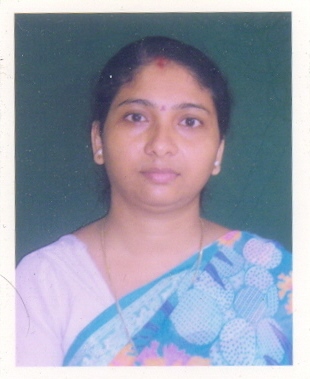 Name: DR. MOUSUMI BANDYOPADHYAY
Designation: Assocoate Professor
Qualification: M.A., Phd.
Contact No: 9434229743
Email: drkausumirchithi@gmail.com
Click Here To view Profile
Name
Prof. Debjani Nayak
Designation
Part Time Teacher(Govt. Approved)
Qualification
M.A.
Contact No
9836469014
E-mail id
debjani.nayaksgm@gmail.com
View Profile
Name
Prof. Tina Paul
Designation
Guest Lecturer
Qualification
M.A.
Contact No
8697508476
E-mail id
tina2013paul@gmail.com
View Profile
Quality of faculty in terms of their teaching experience and academic profile.
Special care for the weak students by taking remedial classes
Extremely friendly teacher student relation
Students can enrich their knowledge through the lectures of eminent academician in a periodical manner
Students are trained for how to use the library resources in allotted library classes.
Gopa Chakraborty Memorial Award:  

Gopa Chakraborty Memorial Award will be given to the topper girl(s) of  only Bengali Department. Gopa Chakraborty who rendered his service at Sabang Sajanikanta Mahavidyalaya, Sabang, Midnapur,  for the period 1972 to 2005 and helped students , specially  economically backward girls throughout hes service and beyond the way at her level best. She was actively engaged with rural development of the vicinity  area by multifarious activities and always helped , inspired and motivated girls  to continue higher education and and women for self empowering. To tribute her , Dr. Mausumi Bandyopadhyay start this award by her name .
Criteria for selection :
Only girl student of any Religion of the department of Bengali who secure the top marks in total.
She should clear all semester in single attempt and shouldn't involve in unlawful activity.
 If  more than one candidate got the same CGPA and fullfill other criteria then Award Money equally distributed among them.
Academic council of the college will finalize the name (s) of the recipient.
To built up a departmental library.
To prepare a archive of digital class notes for the students.
To procure of good number of little magazine.
Class room space specially for the GENL course has to be increased.
To create horizontal networks with other institutes so as to bring in expert inputs and resources.
To initiate a departmental journal.
To improve the collection of the departmental library and to provide the students with more e-assistance.
To bring in more audio-visual learning material. If possible to create a separate collection of such material within the departmental library.
Presently student can access Google Classroom Study Material with various doc, pdf, ppt & youtube/video link. Further update reflect here.
Previous Question Paper Link :
Updated Link( At Library Section )
| | | | | | |
| --- | --- | --- | --- | --- | --- |
| Year/Sem | Stream | Current semester/ year | Department | Subject code( e.g. cc/Ge) | Link |
| ODD SEM 2021 | BA(H) | Sem3 | Beng | CC6 | Download |
| ODD SEM 2021 | BA(H) | Sem 5 | Beng | CC12 | Download |
| ODD SEM 2021 | BA(H) | Sem3 | Beng | CC5 | Download |
| ODD SEM 2021 | BA(H) | Sem 5 | Beng | CC11 | Download |
| ODD SEM 2021 | BA(H) | Sem3 | Beng | CC7 | Download |
| ODD SEM 2021 | BA(H) | Sem 5 | Beng | DSE A | Download |
| ODD SEM 2021 | BA(G) | Sem 5 | Beng | DSE A | Download |
| ODD SEM 2021 | BA(G) | Sem 5 | Beng | DSE A2 | Download |
| ODD SEM 2021 | BA(G) | Sem 5 | Beng | DSE A1 | Download |
| ODD SEM 2021 | BA(H) | Sem 5 | Beng | DSE B1 | Download |
| ODD SEM 2021 | BA(H) | Sem 5 | Beng | DSE B2 | Download |
| ODD SEM 2021 | BA(G) | Sem3 | Beng | SEC A1 | Download |
| ODD SEM 2021 | BA(G) | Sem3 | Beng | SEC A2 | Download |
| ODD SEM 2021 | BA(H) | Sem3 | Beng | SEC A1 | Download |
| ODD SEM 2021 | BA(H) | Sem3 | Beng | SEC A2 | Download |
| ODD SEM 2021 | BA(G) | Sem 5 | Beng | SEC A1 | Download |
| ODD SEM 2021 | BA(G) | Sem 5 | Beng | SEC A2 | Download |
| ODD SEM 2021 | BA(G) | Sem3 | Beng | CC3/GE3 | Download |
| ODD SEM 2021 | BA(H) | Sem 1 | Beng | CC1 | Download |
| ODD SEM 2021 | BA(H) | Sem 1 | Beng | CC2 | Download |
| ODD SEM 2021 | BA(G) | Sem 1 | Beng | CC1/GE1 | Download |
| ODD SEM 2021 | BA(H) | Sem 1 | Beng | AECC1 | Download |
| ODD SEM 2021 | BSC(H) | Sem 1 | Beng | AECC1 | Download |